Greater Victoria Horseshoe Pitching Association.
The Victoria Horseshoe Club has been pitching since 1935. Drop by Glanford park anytime and see what is happening!!


Great Victoria Horseshoes     and   Greater Victoria Cornhole League
Publicity!
Tom Moffat is interviewed on CHEK TV Upside click here.
Dues
Time to renew your membership! $75 for the season including Cornhole! Contact Tom Moffat xpostiex@gmail.com. 
COVID Pandemic Impact
Due to COVID-19 restrictions, play is allowed,  casual and following certain protocols. 
Clubhouse access is restricted to the Executive on club business only.
We will miss your smiling faces and our sport for now so that we will ALL be able to enjoy it later.
Take good care and stay safe!
GVHPA Brochure
Check it out - Print it out and give it to a friend!
Join us
at the Horseshoe Club and experience the fun and easy activity of pitching a few shoes. We have the best and most beautiful facility in the province, located in Glanford park with a large clubhouse with all the amenities, covered and lighted pits, and some of the friendliest folks this side of the Rockies!
Our history extends back to 1935, although there were doubtless backyard games in Victoria long before that time.
The GVHPA is a member of the BC Horseshoe Association, and members of our club participate in tournaments across the province and the country! We are proud to have champions in our midst. Check out our schedule and join us for an exciting day at the pits.
Sponsors
Please support our sponsors  click here
Our club is run on volunteers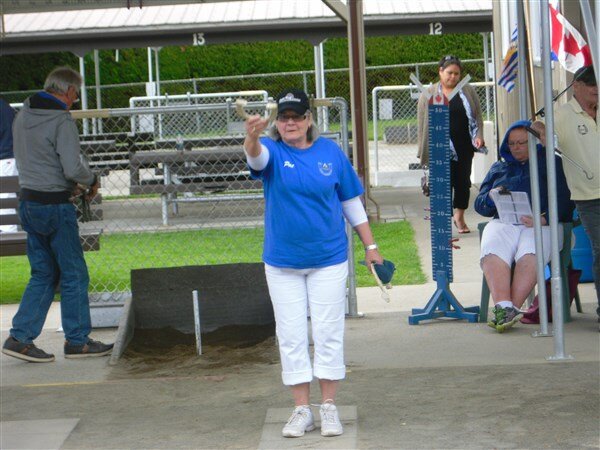 A game for all ages !